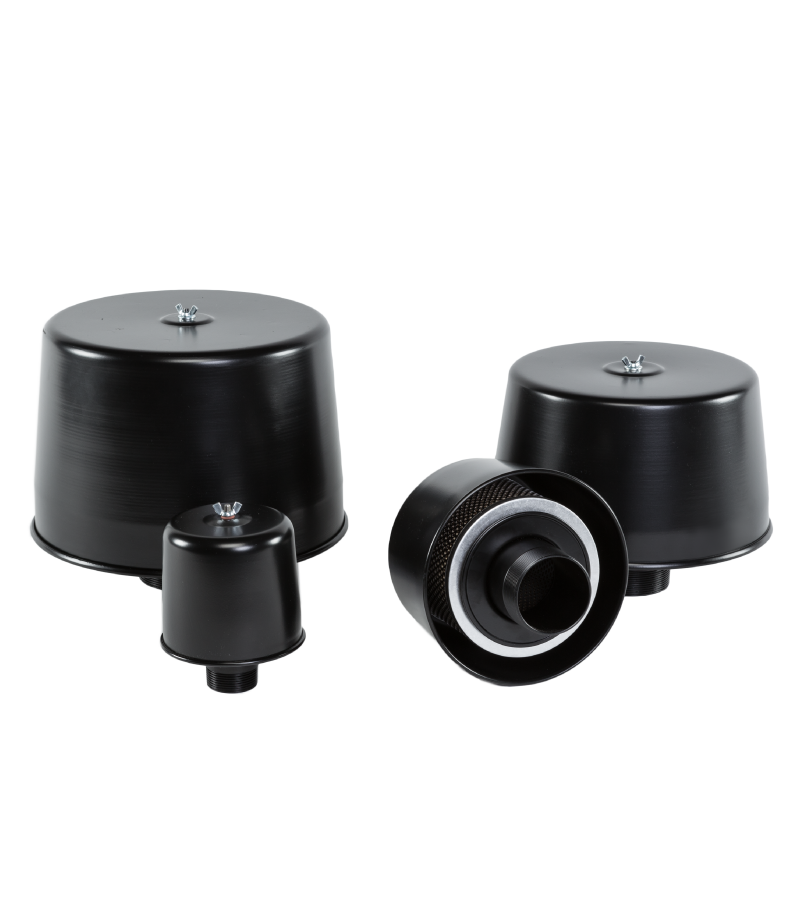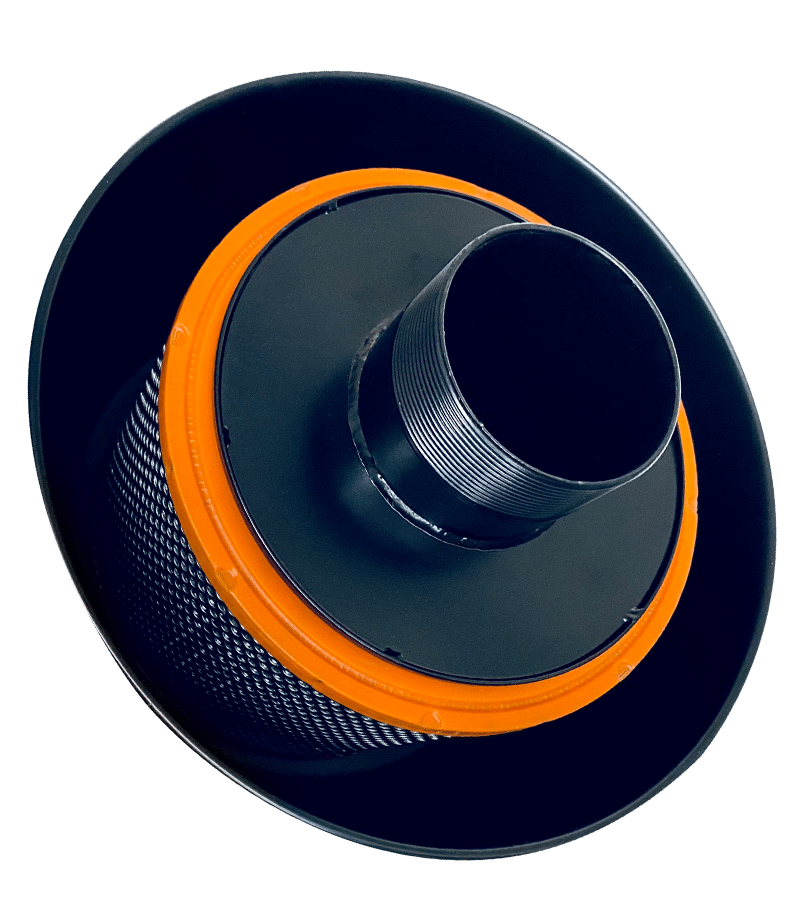 BELL FILTERS FOR VENT SYSTEMS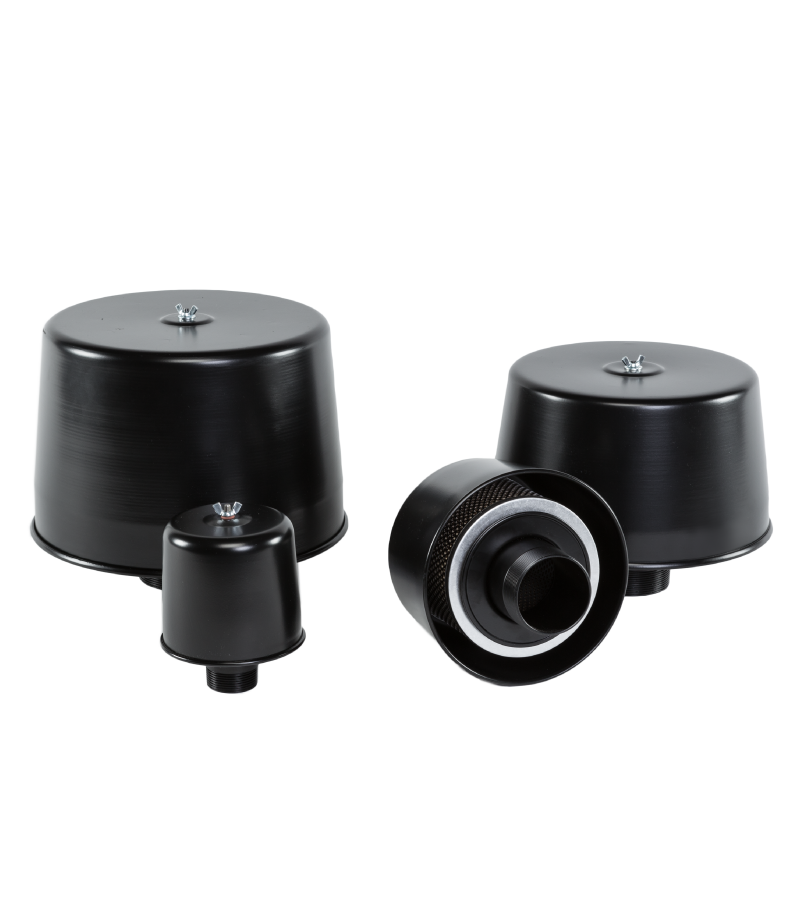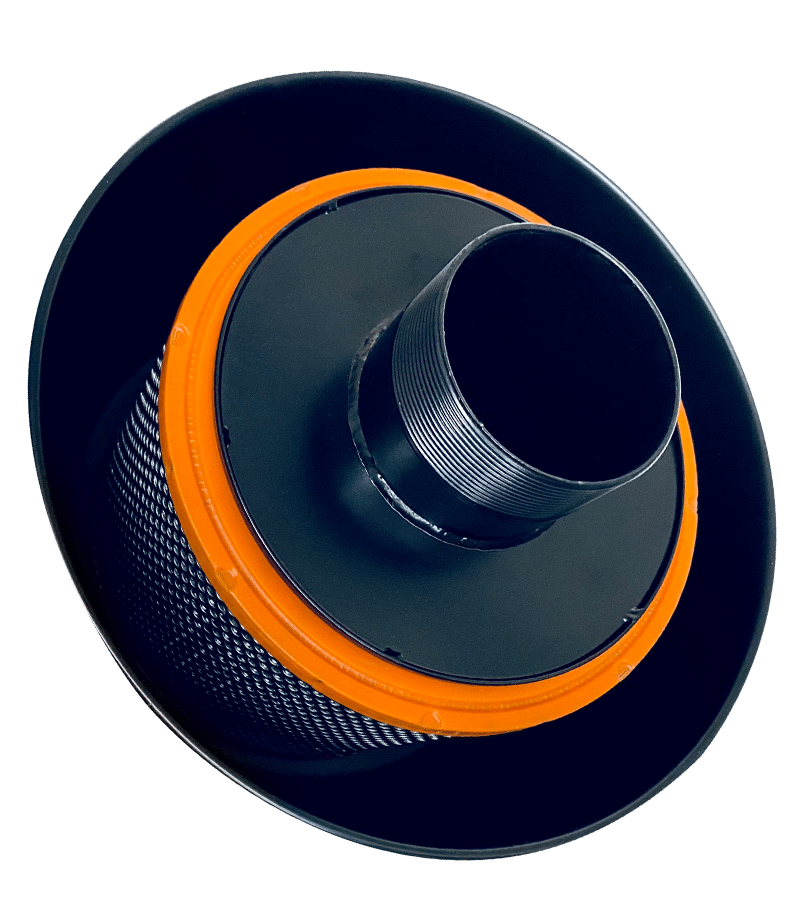 WIDE VARIETY OF FILTERS FOR THE TREATMENT OF THE INTAKE AIR FOR THE VENT SYSTEMS
We offer a complete range of bell filters designed for applications on vent and intake systems for which it is essential to ensure optimal air filtration.
The filter cartridges are interchangeable with the main market standards. They are made of cellulose or polyester synthetic fibers, wire mesh, glass fibers or activated carbon.
High air flow and low pressure loss.
The sizing guarantees high air flow and low pressure loss even in small housings. The metal structure is made of painted carbon steel to ensure its integrity even outdoors or in contact with oils and contaminants.
The proposal consists of connections made with gas thread or with clamp closure. Request a budget
for OUR FILTERS